NEW THIS WEEK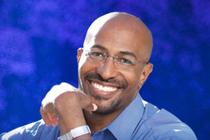 By Sara Haile-Mariam
Bieber Fever isn't the only reason to vote again. Van Jones gives young people even more reasons to vote again in 2010.
Read More >>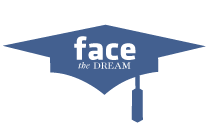 By Eddie Garcia

Campus Progress' Face the DREAM campaign brought thousands of people together in a three-day effort to target three key senators via phone, in-person, and on Facebook. Get involved now.
Read More >>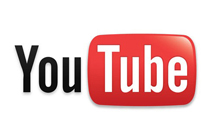 By Andrew Bluebond
Next time your mother tells you Twitter is just a bunch of noise about Justin Bieber, you can confidently tell her to bite her tongue.
Read More >>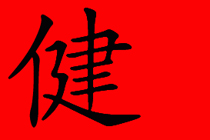 By Christopher Eldred

While the recent health care debate cited other countries like France and the United Kingdom as models for some aspects of health care, one large country has gone unnoticed: China.
Read More >>
---
A new report from the Arizona Republic reveals how the justice system fails Native American women.
While media pundits and political opportunists argue about the status of Muslims in the United States, conversations among American Muslims regarding their unique position have proliferated.
When we hear the word "guerrilla," we typically envision a militant extremist deep in the jungles of some far-away place. But "guerillas" can take another form: gardeners.
---
COMICS
| | | | | | |
| --- | --- | --- | --- | --- | --- |
| | Free Afghan Hat | | Afghans in Their Own Words | | Media Made News |
---
UPCOMING CAMPUS PROGRESS EVENTS
| | | | |
| --- | --- | --- | --- |
| 09/16 | Online | Webinar: Keys to Effective Fundraising | More Info >> |
| 09/21 | Online | Webinar: Reaching Your Audience, Using Paid Phones | More Info >> |
| 09/23 | Washington, D.C. | The State of Higher Education for LGBT College Students | More Info >> |
| 09/23 | Washington, D.C. | The New Health Law: What's In It For You? | More Info >> |
---
TAKE ACTION
Tell the Senate: Repeal 'Don't Ask, Don't Tell'
Remind the Senate of its promise to repeal the discriminatory 'Don't Ask, Don't Tell.' Restoring honor and integrity to the law depends on us. The Senate could vote as early as next week on repealing DADT. What role will you play in fulfilling this 2008 campaign promise? Pledge your support now.
Take Action Now >>
Stand for Religious Freedom and Against Intolerance
Pledge to support America's commitment to its founding ideals of religious freedom and respect for all faiths. Many have co-opted the September 11th terrorist attacks and committed acts of bigotry and intolerance aimed at Muslims in recent months. This is not the America we know. Sign the petition now.
Take Action Now >>
---
OTHER OPPORTUNITIES
Become a New Leaders Council Fellow
Are you a young professional working for a progressive cause? Apply now to become a New Leaders Council (NLC) fellow. The NLC institute is the premier political entrepreneurship training program for young professional progressive leaders. A fellowship can help propel your career, so apply now.
Apply Now >>
---
Brought to you by the Campus Progress Team:
Angela, David H., David S., Derrick, Eddie, Jeff, Katie, Kay, Kelley, Michael, Michelle, Paula, Sara, Shani, Shereen, Sheri, Tara, Tobin, and Vincent
GET INVOLVED
Action Alliances
Does your progressive campus organization need some assistance? Campus Progress can help! Apply now for the action alliance and you could receive up to $1,500 a year to help with websites, flyers, and other items you might need.
Apply Now >>
One Nation
Working Together
Where's the change young people were promised in 2008? Join Campus Progress and 40 other progressive organizations in a march on Washington to demand progress towards jobs, justice, education, and peace.
Learn More >>
---
ON-CAMPUS JOURNALISM
Baptist Church Tells NU Jews: 'Atone For Your Sins'
Members of the Westboro Baptist Church protested outside of Northwestern University's Hillel, holding signs that said its members should atone for killing Jesus.
Read More >>
---
MOST VIEWED
LAST WEEK
Do It For Bieber, Because He Can't
Read It >>
OKCupid: White People Like This, Black People Like That
Read It >>
Know Your Right Wingers: Dr. Laura Schlessinger
---
MANAGE YOUR SUBSCRIPTION
You are receiving this message because your email, , is a part of our Campus Progress network.
CHANGE your information here
UNSUBSCRIBE by visiting here
SUBSCRIBE to the weekly mailing here
---